I knocked this up yesterday out of 6mm aluminium plate to support the CF instrument surround and to provide a top mounting point for the fly-screen. This will be attached to the underside of the top yoke via the current instrument mounting bolt holes.
The rear view CCTV screen and the speedo/rev counter will sit in a CF surround which will be packed with foam rubber. I intend to provide a perspex or ABS lens/cover which will hold them in and provide weather protection for them. The lens will be held down by 7 x 5mm ss button head socket cap screws which will screw into tapped holes in the 6mm plate. There will be a rubber gasket between the lens and the CF surround.
I will bond in a CF diaphragm into the fly-screen (a dashboard) that will stiffen the structure and pick up on the 3 "ears" at the top. I suspect that I will need some struts between the current instrument mounting bolt holes on the top of the top yoke to the two outer "ears" to triangulate the mounting.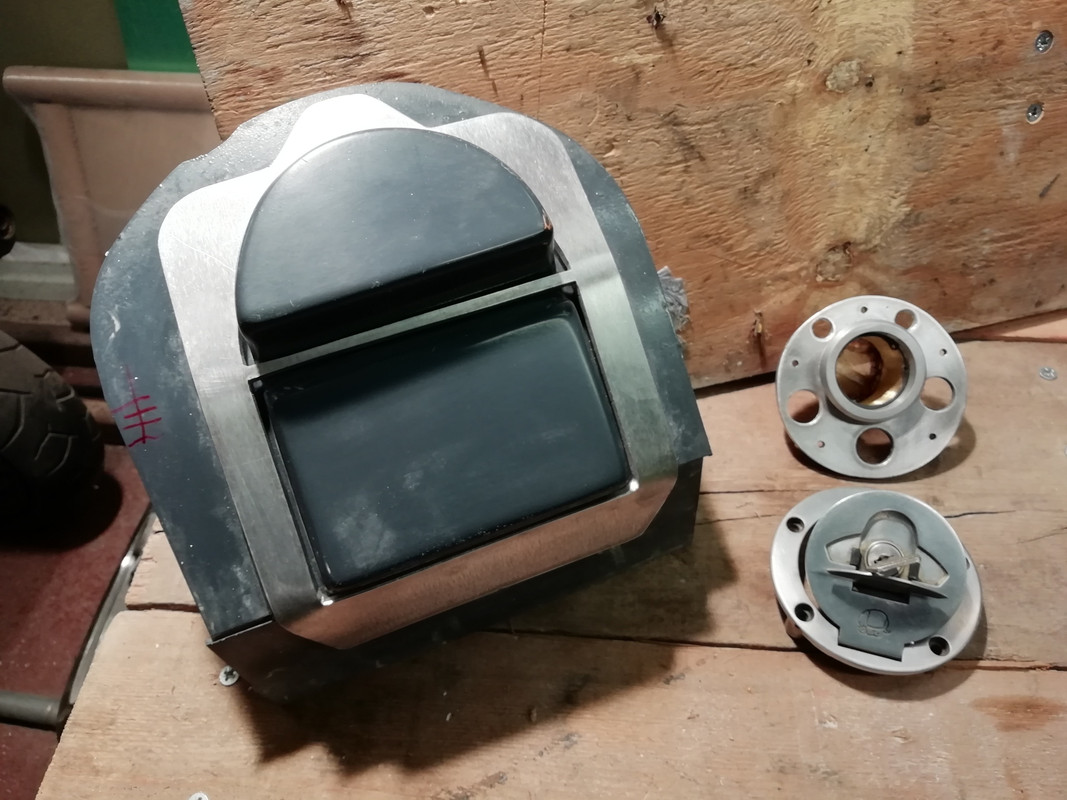 Today, using the last of my 6mm plate, I made the inner tank circular plate which is effectively 5 captive nuts and will be bonded into the inside of the tank top to secure the filler cap and the filler neck to the CF recess (also bonded to inside of the tank top).